THE MOST EXPENSIVE
Reality TV show produced and hosted by the legendary artist and the Queen of everything that is The Most Expensive, Debbie Wingham.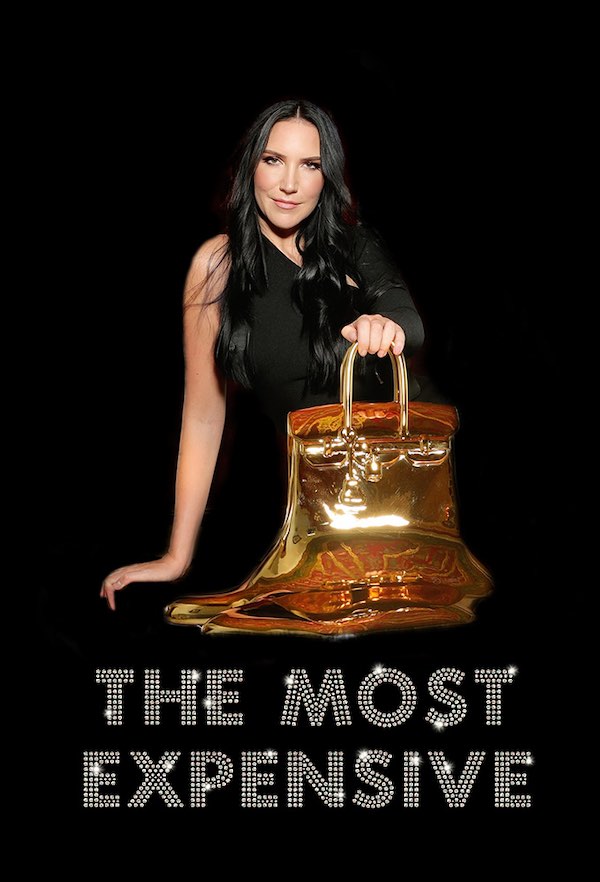 The Most Expensive
Debbie Wingham, the renowned artist and "Queen" of all things luxurious, is the producer and host of "The Most Expensive." In the show, she will showcase and celebrate the opulent lifestyles of the upper echelons of society.

Debbie Wingham brings the audience into her family and into her creative process as she crafts her multimillion dollar works. From Marbella, Spain, to Dubai, UAE, and on to Yorkshire, England, the Wingham family shares their adventures.
Debbie Wingham
Debbie Wingham is a world-renowned multimedia artist known as the "Queen of the World's Most Expensive." She has a global following and is celebrated for her work in various art forms, including silk, metal, emu eggs, chocolate, and oil paint. Wingham is also a leader in Eco-Luxury and upcycling materials. She has created many esteemed pieces, including the world's most expensive shoes, bag, and Christmas tree. Wingham's work regularly goes viral, and her clients include Justin Bieber, Drake, and Katy Perry. In 2021, Wingham transitioned to full-time painting and collaborated with Dubai Tourism to produce the world's most expensive frame. Recently, she created the world's most expensive advent calendar, generating over 2 million pounds in PR value. Debbie Wingham has been appointed as the Ambassador of Puerto Banus for the Summer of 2022, curating the ultimate social media backdrop with sponsors including Samsung, Ferrari, and Cartier.