As anticipation continues to mount for the upcoming reality sensation, "Hypno Challenge," it's time to take a closer look at the phenomenal team responsible for bringing this groundbreaking show to life. With a roster of talents from various fields, this team promises to deliver a truly unique and transformative television experience.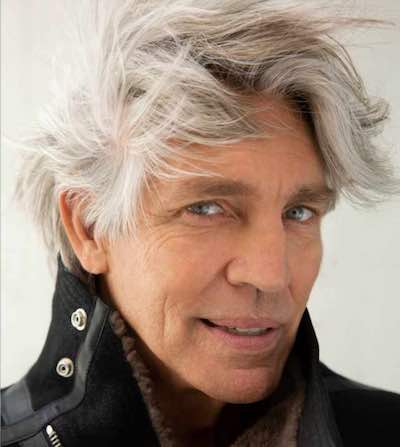 Eric Roberts – Show Host: Renowned actor Eric Roberts, an Academy Award nominee and three-time Golden Globe nominee, is set to take on the role of show host. With his extensive experience in the entertainment industry, Roberts will guide both the participants and the viewers through their hypnotic journeys, ensuring that the show is both engaging and informative.
Marina Clark – Producer: Marina Clark, a self-made entrepreneur and successful real estate investor, lends her expertise in marketing and entertainment to the show as one of its producers. Her multifaceted business background ensures that "Hypno Challenge" is not just a reality show but also a well-executed and strategically planned endeavor.
Victoria Unikel – Producer: Victoria Unikel, an award-winning international artist, producer, and media mogul, co-founder of VUGA Media Group, 24Fashion TV, and Gossip Stone TV, brings her creative vision to the show as a producer. Her experience in media production guarantees that the visual and artistic aspects of "Hypno Challenge" will be nothing short of spectacular.
Patrick Kilpatrick – Co-producer, Casting Director: With a career spanning more than 170 films and television shows as a lead actor, producer, screenwriter, director, and global entertainment teacher, Patrick Kilpatrick plays a pivotal role as a co-producer and casting director. His extensive knowledge of the entertainment industry ensures that the show's participants are selected with precision.
But the talent doesn't stop there. The show's coaches are equally impressive:
Michele Guzy – Self/Coach: An award-winning clinical hypnotherapist with a background hosting TV pilots for major networks such as FOX, MTV, VH-1, TRIBUNE, and SCI-FI Channel, Michele Guzy will guide participants through the hypnotic process. Her expertise in the field of hypnotherapy will play a crucial role in helping participants make meaningful transformations.
Tristan King – Self/Coach: Tristan King, a Marine Veteran and Trauma Informed Fitness/Life Coach, brings secret techniques and insights from his Navy and life experiences to help participants overcome their challenges. His unique approach to personal growth and transformation adds an extra layer of depth to the show.
Henry Lipatov – Director, VFX: Known for directing music videos for some of the music industry's biggest names, including JLo, Eminem, 50 Cent, and Machine Gun Kelly, Henry Lipatov serves as the director and VFX coordinator. His expertise guarantees that the show's visual effects and cinematography will be world-class.
Gene Avakyan – Co-Producer: As a successful serial entrepreneur with 26 years of government and business experience, Gene Avakyan ensures that "Hypno Challenge" is not only an entertainment venture but also a well-structured and efficiently managed project. Gene is co-fouder of VUGA Media Group, 24Fashion TV, Gossip Stone TV and Edison Aerospace.
With such a stellar team at the helm, "Hypno Challenge" is poised to become a game-changer in the world of reality television. The show's innovative approach to personal transformation through hypnotherapy, combined with its engaging and experienced team, promises to deliver an unforgettable viewing experience. As the first episode is set to be filmed in mid-December and the premiere date approaches, viewers can look forward to a show that offers more than just entertainment; it offers the promise of personal growth and transformation. Don't miss the mesmerizing journey when "Hypno Challenge" hits the airwaves in January 2024.